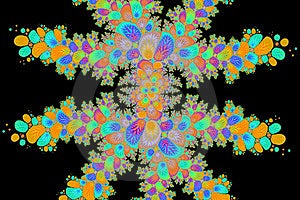 Not if I have to dress like one. I will never understand the attraction to tie dye. Too over stimulating for me. I have said before that I prefer to be called a creationist. But the underlying tenants are no so far removed from the hippie movement. I don't do drugs or believe in free love and am not a vegetarian! But until 2 years ago, I slept in a water bed. We also have a lava lamp! So that is close right?
According to some, if you question modern sick care or debate the merits of immunization, or milk your own goat, you are labeled with that word! I read a lot of articles on alternate ways of thinking. You know, homeschooling, old fashioned living, homeopathy, and the like. If you read the comments, there is always an irritated, lofty, "normal" person who yells,
"What a bunch of Prius driving Hippies!"
As if anyone who questions the way things have been done for decades is just that. The "non-hippie" tends to think that just because something has been done for their whole lifetime makes it right. But let's reach back to our great grand parent's lifetime. I just keep thinking maybe it was they who had it right...mostly.

The hippie culture from the 60s and 70s fascinates me. Good music came out of that. But so did a stigma that anyone who thinks outside the box is a lunatic.
That stigma has not changed today.
(Borrowed from Facebook)
I have friend who, trying to help, tried to apply melaleuca oil to her Nephew's hurt finger. When grandma saw what horrible thing was about to happen, she forbid it! That is not what the doctor ordered, so therefore must be evil. Oh please! This is 2013, are we still so closed minded that we can't see the benefits of a new point of view?
I have another, more mature friend who came by for a visit. I showed her my box of essential oils and she started telling me what she would use each one for and which reflex points to apply them to. I was shocked! How on earth did she know this stuff? Former Hippie, that's how. She learned all about it when she was a young mom like me, but back then, if you told anyone about it, they would think you crazy. Looks like perhaps we have not really come that far in anti-melaluca Grandma's eyes.
I guess my rant today is to question. Ask questions, do research, and pray if you like to discover what is best for you. It may be just what the doctor ordered. It may be the complete opposite. This country needs more people who think for themselves and dare to question conventional wisdom which is usually no more than conventional tradition. Let's all get our hippie on.
No, I may not be into psychedelic colors, I am sure as heck not a proponent in free love, and drugs are horrible destructive monsters. But if being a hippie means I question conventional wisdom, distrust the powers that be when it comes to food and education, and drink from a glass water bottle, then
Hippie
I will be. Oh, and a conservative too.. is that possible?
Do you find this "
Pinteresting
"? Is it
likeable
?
Please consider following me on Pinterest or Facebook.
Wanna know why everyone is crazy over essential oils? Sign up for my weekly E class below. Just click to join the party! Tips, tricks, classes and specials delivered right to your inbox!