*Side effects include increased muscle strength, mood enhancement, lower body fat, immune support, improved sleep, increased energy and cardiovascular health. Some may even experience weight loss.
In
this post
, I posed the question: Can you fight depression naturally. It was met with some doubt by a few. With absolute certainty by others. Do not mistake my intentions here. I am not judging anyone for their choices. That is not my job. I have enough to do. I am also not prescribing anything. I have no right. I am a woman on a mission to do all things that I can naturally. And to avoid at all costs taking a synthetic medication that may or may not help, or that I may never be able to afford.
We have choices, all of us. Isn't that wonderful? I am trying to explore
all
of mine. I have no way of knowing how you deal with depression any more than a reader of mine knows how I deal with it. We would have to walk a mile in one another's shoes for that to be the case. I like my shoes just fine thanks, I will stick with them.
But let's walk side by side, being willing to lift one another and encourage! I am sharing some things I have read, tried, prayed about and put some hope in.
The biggest problem with climbing out of the dark hole of depression is that the things you need to do to get out are the exact opposite of what you want to do.
One Piece of the puzzle: Exercise!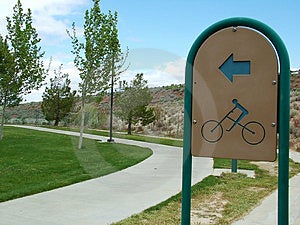 I remember a time when I used to shake my head at women I knew who said, "I just don't have time for exercise." I always responded with my ever so wise advice:
You need to make time so you can be a better person for your kids and husband.
Well, guess what? My own exercise habits have been sporadic at best this past year. I rationalize that I am just too busy. And I am. More than ever. Maybe it's not a coincidence that It has been my hardest year emotionally as well. My young self really was wise. I should listen to her.
The Catch 22 is that exercise is perhaps the last thing one wants to do when feeling down.
Several events in our lives this year have left me a bit of a different person. I have experienced weight gain, shyness, apathy, and fatigue to name a few.
All of these things naturally make me want to sit on the couch and get lost in the world of Dr. Who. Then, of course, I feel guilty and ashamed of all I have neglected to do as a mother and it makes things worse.
How about if instead, I went for a walk? Or a swim, or took up belly dancing...well I won't, but you can! Go ahead, get those natural drugs (endorphins) going!
Regular exercise has been proven to:
Minimize feelings of anxiety and depression
Boost self-esteem
Improve sleep
Exercise has wonderful side effects. It warms us. It makes our bodies stronger and healthier. It boosts the immune system, reduces body fat and helps improve body image. It also gives one a great sense of accomplishment. General improvement in health has been shown to reduce depression.
Even more so when done with a friend or a class where social interaction can further develop a sense of self-worth and emotional comfort.
Most significant however, is that exercise triggers endorphins. Our own natural antidepressants. They give a feeling of general well being. But more than that, they are analgesic, meaning soothing to pain.
For those suffering from postpartum depression, I can not stress enough how important it is to get out and exercise. That act alone quite literally saved me from overwhelming despair. I was blessed to find a work out buddy. She walked beside me, encouraged me and helped me out of a dark hole.
I am under no illusions that running a 5K is a cure all for depression. It is part of a puzzle of good health that gets our natural pleasure centers revving. It also aids in
reducing stress
, incidentally that is the next part of the puzzle in fighting depression naturally.
The question is, how do
you
"just do it?" How do you get yourself motivated to get up and moving when all you want to do is pull the covers back up and sleep? Please share your experiences if you will.
*Note: Nothing I share here can or should be construed as medical advice. These are my thoughts and ideas only, meant to spur anyone interested into thinking outside the box of traditional health care. Take the time to do your own research and
talk to your health care professional
.
Do you find this "
Pinteresting
"? Is it
likeable
? Does it leave you
Twitterpated
? Please consider following My Lamp is Full on Pinterest, Facebook, or Twitter.