I went to college to become a psychologist. Yep, I was going to grow up and save people from sadness. My sophomore year, I volunteered at a county crisis line. We showed up around nine pm and manned the phone to give desperate souls someone to talk to. The training lasted all of 15 min, and then my roomies and I were left alone to answer the phones.
I felt like Lucy Van Pelt from the Peanuts gang, offering Charlie Brown advice. My suggestions were not even worth a nickel. One weekend cured me from ever, ever wanting to hear people's problems again. I went to my academic counselor the next business day and changed my major to Early Childhood Education. That is kinda the same thing though, isn't it?
I recall distinctly my first ever encounter with depression. I had a friend in my Driver's Education class who failed to come to school for two weeks. One day he brought his handsome face back to school and I asked where the heck he had been. He confided in me that he struggled with depression.
What the heck did that mean?
I seriously had never heard of that particular condition.
Under his doctor's orders, his family decided to give Prozac a try. He said it nearly killed him. I do not remember all the details *ahem* 22 years later, but I know that all my life, in my mind, Prozac is that thing that almost killed- "like" the cutest boy I had known in the first 15 years of my life.
It was also the first time I started thinking about those ads on TV that give you a long list of side effects. It was also a time when my eyes were opened to a life outside my
good
little world...happens to every kid at some point, doesn't it?
So, check the warning for an anti-depressant drug:
Some young people have thoughts about suicide when first taking an anti-depressant.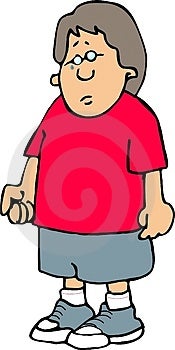 Does that seem effective to you?
And the warnings for drugs like Prozac, Paxil, and Zoloft:
The SSRIs act on serotonin, a chemical in the brain that helps regulate mood. Serotonin also plays a role in digestion, pain, sleep, mental clarity, and other bodily functions, which is why SSRI antidepressants cause a wide range of side effects, including:
Nausea
Insomnia
Anxiety
Restlessness
Decreased sex drive
Dizziness
Weight gain

Tremors
Sweating
Sleepiness or fatigue
Dry mouth
Diarrhea
Constipation
Headaches
While some side effects go away after the first few weeks of drug treatment, others persist and may even get worse. (
source)
I do not propose to have the answer. I have a nickel's worth of advice here, and am certainly in no position to tell another person what to do (Psychology drop out remember) But I wonder...out loud...is it worth it? Do these drugs do the good they are purported to do?
I am going to admit something that I don't really want to. I have been struggling this year, this month in particular. I love to say it is just stress. We have had some major changes lately. But deep down, I know it is more than that. So, why am I talking about this? Because I really want to know. Can you fight depression naturally? If I told my doctor how I am feeling. He would say, "I can prescribe something." Not yet. Let's look at other options first.
In today's society, we all want a quick fix. Just give me some drugs! In fact, TV and unfortunately some doctors tell us that is what everyone should do. I found this suggestion from
HelpGuide
to be very refreshing.
If you have severe depression that's interfering with your ability to function, medication may be right for you. However, it's important you first try therapy, exercise, or self-help strategies that work just as well or better—minus the side effects—as antidepressants.
I love that medication was listed as the last resort, rather than the first. If only all sick care professionals would first look at diet and exercise, and then go from there. I am going to explore some strategies this week that are medication free! Can't hurt to try them and there is no nausea, dry mouth, or weight gain involved. And for you my friends, I will even let you keep your nickel.
Have you found alternate methods to medication to help deal with depression? I would really like to know.
*Note: Nothing I share here can or should be construed as medical advice. These are my thoughts and ideas only, meant to spur anyone interested into thinking outside the box of traditional health care. Take the time to do your own research and
talk to your health care professional
.