I am learning more and more every day about the importance of making your own food and avoiding processed garbage. The latest kick in the pants I needed came after reading
this article
about where
"natural flavorings"
come from. Poop is natural. Blood is natural. Snake venom is natural. So, natural flavorings can come from almost anyplace. I prefer to have them come from a real food source. The only way to guarantee that your food is free of beaver butt (you have to read the article to appreciate that) is to make it yourself. Here are a few recipes to get you started. Some are mine. Some have been graciously donated by other bloggers. My sincere thanks to them. I hope these real food chefs will prove to you how easy and delicious and "natural flavoring free"
unprocessed
can be!
Make sure your seasonings are pure! No need to put imitations in your food. Here is a great recipe from the Curious Coconut your own
pumpkin pie spice
. Which is really good in chili by the way!
Sugar abounds in granola and other energy bars, not to mention rancid soybean oils, and most taste like cardboard. Here is a
2 ingredient energy bar
from It Takes Time made from nuts and fruit. Now that is natural flavoring!
Crackers are something we do not eat much around here anymore. Have you read the ingredients on a box of Wheat Thins? What is the point in eating those. They are like nothing! Try out this
home made version
from Melissa K. Norris.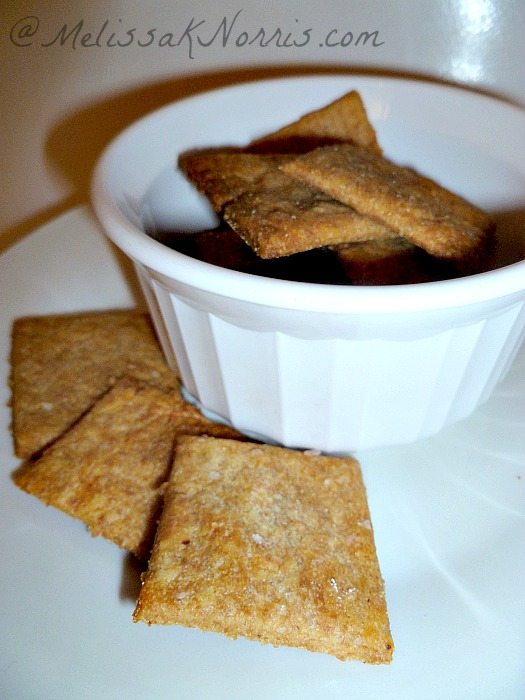 Or maybe you are in need of a gluten free cracker. If that is the case, you may want to try these gluten free
cheese crackers
from Grassfed Mama. Look delicious, don't they!!
Crackers are not complete without soup! My most used non processed food at my house is these awesome cream soups with real, healthy ingredients. You can choose to make
Cream of Chicken, Celery, or Mushroom
. Or get creative with a vegetable stock. Delicious!
Or, if you want a more kid friendly soup, try this 15 min
tomato basil soup
! No excuses for eating soup from a can!!
Living a life unprocessed is so easy, even a kid can do it. Check out this video on home made guacamole from
Well Fed Family
.
Yogurt is the food I still buy most often from the grocery store. I don't know why exactly when it is just this easy. Check out this recipe from
Paleo Diet Basics.
I am doing the one with heavy cream soon!
The cucumbers are going in the garden very soon! Can't wait until fall to use this
pickle recipe
, also from Paleo Diet Basics.
Microwave pop corn has got to be one of the greatest food abominations on the planet. And popping it on the stove top is easy breezy. Check out
this recipe
from This House of Joy! I would of course slather it in butter before inhaling as well!
If microwave popping corn is an abomination, than Velveeta must be the spawn of he who must not be named. I have problems with fake cheese. I am so excited about
this recipe
from fellow Oklahoma blogger Christina at An Organic Wife.
Speaking of fake cheese, don't let the picture stop you, this is our favorite
mac and cheese
. My kids shun the box anymore. And why not, when this is so good and so easy! Maybe next time, I will try it with the home made Velveeta!
Does the need for an Oreo still plague anyone else? Well, no more. I love the idea that you can eat anything you want as long as you make it. Here is a
wonderful recipe
for that old fashioned cookie with none of the new fangled hydrogenated vegetable oil filling that is just plain poison. (Also from An Organic Wife) Which flavor will you try first? I am going for peanut butter!
Dressings are one thing I never, ever buy in a grocery store. I have yet to find even one that does not contain soybean oil. Yuck! No thanks. Here is my favorite
Ranch Dressing.
Add a little salsa and avocado for a delicious south of the border salad.
How many bagels do you buy a month? Did you know it is so easy to make your own? Try
this bagel recipe
from Natural Chow! Sure would be delicious to throw in a few dehydrated blueberries! I know what is for breakfast this week!
Time to get rid of the box when making cake, and avoid that stuff they call frosting in a can too! Home made cakes are so tasty and so easy. Chocolate is of course my favorite and growing up, it was not a birthday at our house without one. Five Spot Green Living has shared the most delectable
chocolate cake
ever. And it is family night at my house, so let us eat cake!!
Well folks, I could go on and on and on. Hopefully this post has inspired you to
cook outside the box
. There are so many real food chefs out there who graciously share recipes and inspirations. Come back each Friday to read more inspiring real foods at our Real Food Friday link up. And if you are a blogger, share yours too! So, which one are you going to try first? I am off to make chocolate cake!!
This post is partying with
these awesome hops
.

Check them out for inspiration.